100% Online, Interactive Classes
Coaching Agile Transitions
ICAgile Certified Professionals – Authorised Instructors
Live Classes with UK Based Trainers
Delivered via Studio Quality Audio & Video Equipment
Pre- & Post-course Downloadable Materials
Regular Breakout Rooms to Practice as you Learn
16 Hours of Learning Agile Practices Delivered over Four Days
Class Timings: 6:30 pm – 10:30 pm IST
Lifetime Membership to the Leadership Tribe Alumni Network and Community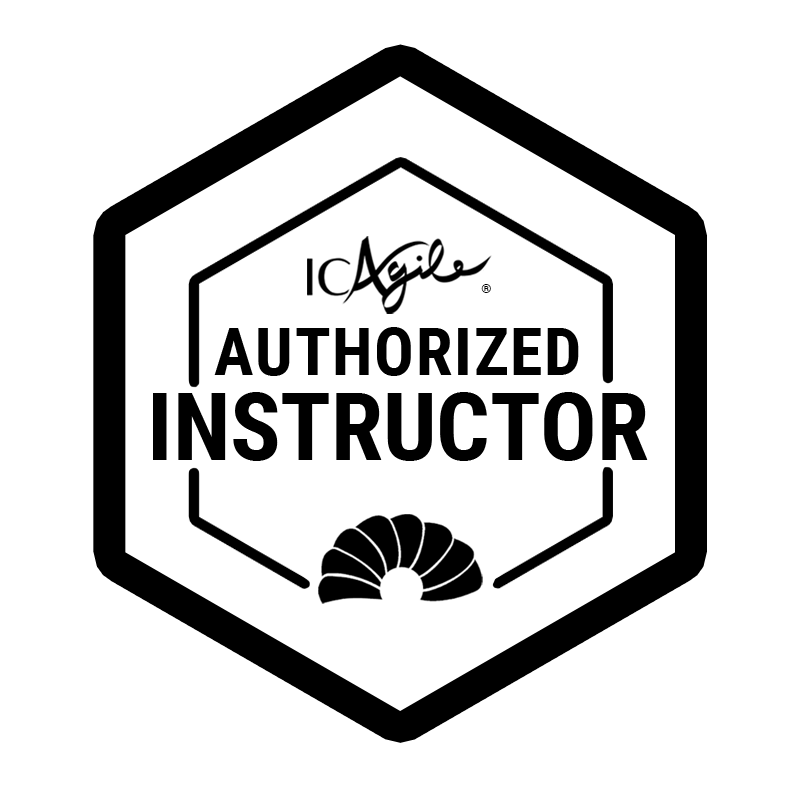 Officially Accredited Instructor
Our virtual classes are broadcast live by ICAgile Certified Professionals (ICAgile ICP).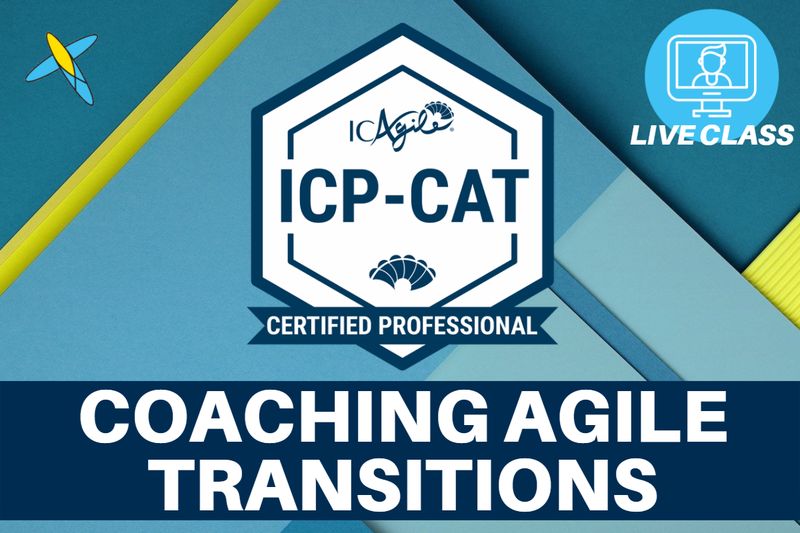 We can only accept card payment in USD via our website.
To pay in INR please email [email protected]
About the Course
The Coaching Agile Transitions (ICP-CAT) course enables you to pursue professional mastery of enterprise coaching for agility. It empowers you to build highly effective enterprise level coaching competencies and large group facilitation skills to assist agile transitions at an organisational level.
Course Conduct and Schedule
The ICP-CAT virtual program contains two parts, with a few days pause in between. This allows participants time to process, reflect, practice the new learning, and raise questions, and helps to maximise the learning outcome. The CAT remote learning consists of four sessions (4 hours per session), as per the ICAgile guidance and advice.
What You Will Learn?
The course learning objectives:
Gain proficiency in Enterprise Agile Coaching, and skilfully apply professional coaching, mentoring, and facilitating

Develop a tailored and intentional process that engages the whole system and instils the Agile mindset and values throughout

Recognise and address organisational impediments effectively across strategic, structural, cultural and educational dimensions

Acquire insights, models and techniques to help people work through the changes in themselves that Agile instigates (human change processes)

Apply a variety of approaches to create an organizational change strategy suiting different organisational settings

Change management: Design, construct and facilitate large groups and people at the executive level within an enterprise context

 
Shareable Certificate
Earn a Certificate upon completion
100% online courses
Live, interactive classes and self-paced learning.
Intermediate Level
ICP-ATF and/or ICP-ACC qualifications or 3+ years working in an Agile environment or within the agile framework would be recommended as a prerequisite.
16 hours to complete
4 hours per day over 4 days
Skills You Will Gain
Enterprise Coaching Skills
Agile Coach Role & Mindset
Self Mastery
Agile Coaching Skills
Professional Coaching Skills
Coaching Conversation
Coaching Models and Practices
Coaching Stance
Business Agility
Agile Team Culture
Human Change Processes
Working with Organisation impediments
Facilitating for Organisational Change
Overcoming Team Dysfunctions
Handling Organizational Impediments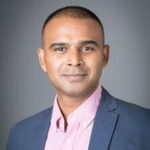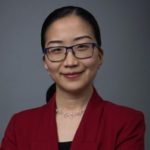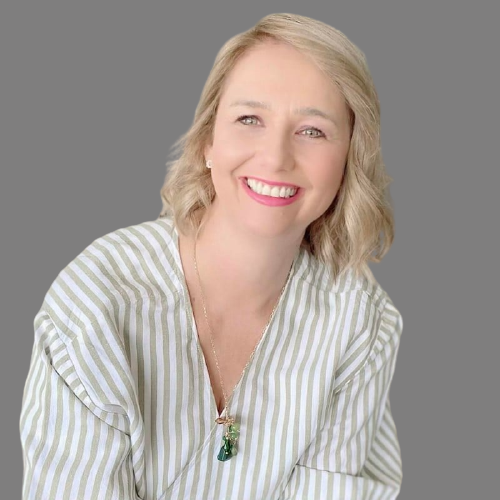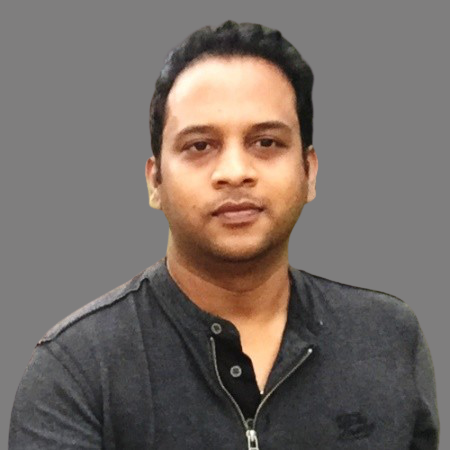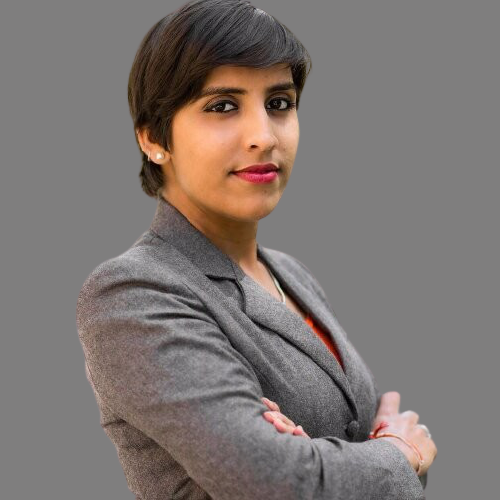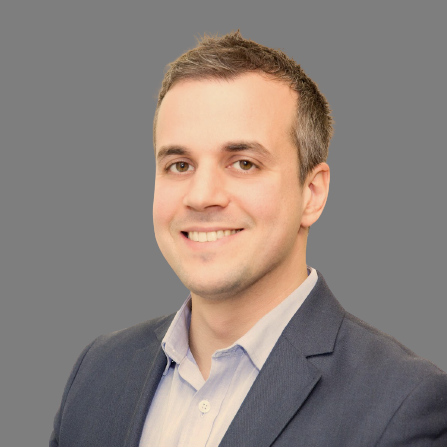 Coaching Agile Transition
This training program is an intensive and interactive experience that will prepare you to lead your team through the most complex Agile Transformation projects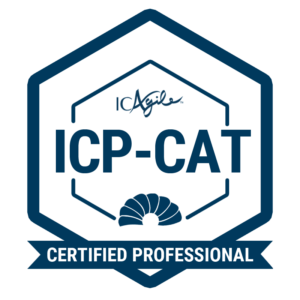 Coaching Agile Transitions (ICP-CAT)
 4 Days – 4 hours/day
The virtual CAT course provides you with a highly immersive learning experience. It focuses on the field of Enterprise Coaching for Agility, explores the key elements of real-world agile transformation, and links the core enterprise coaching competencies in a way that empowers coaches to act as change agents in organisations. It provides a systemic coaching approach to agility and the organizational change process by engaging people in co-creation throughout the whole process. It expands your skills in executive coaching and agile transformation as well as accelerating your understanding of organisational development and change implementation at an organizational level.
Over the duration of the class, participants will be introduced to generating alignment, innovation, and agreement with large groups of people with varying opinions. You will learn how to identify and overcome resistance and organizational impediments in a systematic way, as well as gain new tools and techniques for coaching large groups in the context of enterprise-wide change.
Happy Customers Worldwide
Read what a handful of happy customers are saying about our agile project manager and team facilitation courses I completed the Entrerprise Agility Training 3-day course and I learned a lot! Nes Magayano
23 November 2022
Great instructor and great presentation. This is a Fantastic course and Krishna is an amazing trainer; he keeps the class engaged right off the bat. Well planned content, lots of great takeaways, tools, tips and Aha moments. There are many breakout sessions which gives the student an opportunity to practice a concept immediately. I would highly recommend this course to anyone looking to become an Agile coach or just interested in coaching. Cheers! Krishna was an amazing teacher/leader/coach. The material is very engaging and there were many opportunities to practice what we were learning. Very enjoyable learning experience. cool tech
17 November 2022
Highly Engaging Content with workshops where you do stuff !! Nice Examples !! HIGHLY RECOMMEND !!! Debjyoti CHAKRAVERTY
17 November 2022
Thank you Krishna for such a deep insight to Agile coaching. It led to a great perspective towards this new domain. Also the interactions which we had in the breakout rooms and getting to know the siblings and to learn so much from them was awesome ! Sivananda Elicherla
17 November 2022
Agile Coach Certification - Magic repeated as I attended the IC Agile Coach Certification Course by the Leadership Tribe. The course is amazing and I must say lead trainer and coach Krishna's way of delivery is exceptional. I highly recommend this course if you are an agile coach or aspiring to be one. Brilliant facilitation and great examples. However, I would have liked this session to be more focused on agile coaching and I felt this was more of general coaching or mentoring techniques shared. Overall, I am inspired for my journey! Chris Thomaidis
17 November 2022
Great experience all round. Very good content. The trainer was engaging and kept the group energised throughout the course. Would definitely do more courses through Leadership Tribe Nisha CHIKKALLI
17 November 2022
Great course to know about importance of agile coaching Likith Raj H S
17 November 2022
It was an effective training by Krishna on ATF and ACC. Very useful. Kristen Dawe
17 November 2022
Great course, the trainers were amazing, and I really enjoyed the interactive sessions. Mahesh Jade
10 November 2022
The learning and practicing on the go was a distinguished experience for me, every hour of ATF program went by like a beautiful song with some recommendation/tune noted from it. Thank you Krishna! Sanghamitra VIJAY
10 November 2022
Krishna is an amazing trainer. Got a lot of insights in his ATF training. Rahul MAJUMDAR
10 November 2022
Had an amazing experience in the ATF training. Krishna is a fabulous trainer. Tessa Wilson
10 November 2022
The facilitator of our course was amazing. Really learned a lot in this course and the various topics we covered. Kelly McGaha
20 October 2022
I took both the ENT and CAT certifications with Leadership Tribe and it has been a fantastic experience. The courses were well facilitated by Ming, and it is clear that she has a wealth of knowledge to share. I appreciate the flexibility to diving deep when there is desire, and to stay high level at other times. Wonderful, wonderful courses! Shey Minoza
4 October 2022
Good presentation, lots of examples/use cases Praveen Kumar Mudagandur
29 September 2022
Awesome Learning Experience with Coach Krishna. His presentation skills, humor, knowledge are really awesome. Nkem Lash
29 September 2022
The entire session was packed with valuable information and practical steps on the use of techniques and strategies for effective Agile coaching. The role plays were amazing. Thanks Krishna, you are an awesome coach and facilitator. I really appreciate the authenticity and the safe space you created. Shreyas
29 September 2022
This was a fun session with content that was accurately placed and spread over the 4 days. Sneha V
29 September 2022
Krisha is a great facilitator and a teacher. It was a pleasure to learn from him and looking forward to loearn more. It is a must attend class for upcoming leaders, managers, and practitioners. You will be a different person once you are out of the session. Don't miss out the simulation/role plays sessions. Please join them for your next journey Colin Reardon
23 September 2022
Our trainer Krishna was very energetic and knowledgeable on the the topic ICP-ATF. The exercises were engaging and the role play was fun. Lots of good discussion amongst the group and Krishna provided very useful feedback. Look forward to booking another session.
Met like-minded siblings. Shared information and experiences. Discussed various topics ranging from professional coaching skills / models, understand change management, conflict facilitation and handling organisational impediments. Very dynamic course, great students and also fantastic trainers. Definitely I would take with them another class. Our Leader/Coach-Krishner was indeed a servant Leader in delivering his Knowledge and Skills. Very interactive and engaging class with Content/Practical sessions. It was the energy of Krishna that made a lot of difference, it was a joy ride experience! It was a pleasure to learn from Krishna. He shared his experience in implementing organizational agility and provided numerous tools to apply in the coaching engagements. The overall class was very interactive and engaging!!
Liza Mohanty
10 June 2022
I enjoyed the class.Coach was very energetic , had a different approach to help the people digest the heavy concepts by carrying out activities , debating and then concluding on the topics Darshnee Govender
25 February 2022
Excellent training, great content, and trainer. sunita sunita
25 February 2022 I had ATF courses and fun with Krishna learning new skills about facilitation an Agile team. His passion, enthusiasm, and knowledge made us very engaged and smoothed out the learning process. I recommend this course to anyone who wants to level up their facilitition with the interactive session.

Seye Kuyinu
21 January 2022
I loved the Facilitators' training. It was not just theoretical. It was a training on facilitation, facilitated by a great facilitator who also used facilitation as a training tool! I had an opportunity to attend the ICP-ACC training with Leadership Tribe and Trainers are pretty sound on knowledge. The way Krishna and Ming led the sessions were simply outstanding. Will look forward for another journey with you. Thank you Wow! I just finished up the Agile Bootcamp with the Facilitator and Coaching certification training and I am so blown away. I have never been to a training that captured my attention for a full two weeks, had me constantly laughing and smiling AND allowed me to practice our crafts in a safe space. I am so honored to have had the opportunity to have attended this session and to meet my siblings and our trainers Krishna and Ming. I am so excited to continue this journey. Incredibly thankful. – Jeni Chithra MOHAN
10 December 2021
Great content and engaging session from Ming! Practice sessions were thoughtfully structured! Amazing ICP ATF class by Ming Wei.. I recommend it to anyone interested in Team Facilitation Till date the best session I had. I was completely engaged during the session...and equally energized post session BAU. You have surely led us by example.....
Kirsty McArdle
3 December 2021
Absolutely fantastic content delivered in a very engaging method. Suhail Khan
26 November 2021
Amazing experience with the way the training was structured, delivered and the knowledge transfer. I would really recommend this organisation for the way the training was delivered. Well recommended! Had an amazing experience.. great value the trainer was amazing, i loved each minute of the course because of him the content was great, usefull and many tools were provided to help future agile coaches in day to day work
Anshul Jain
24 September 2021
Awesome Agile Coach training by Krishna! Brian Alba
17 September 2021
This will teach you to open your mind, you will be like Neo in the Matrix. By taking the Leadership Tribe pill, it will take you to a rabit hole and give you the journey of a lifetime! They will open your mind for you to be the ONE. Christina Thomas
27 August 2021
I completed the 5 day ICP-ACC Agile Coach with Leadership Tribe. It was an engaging course and the team made it fun for us all to learn. Pankaj Kumar
27 August 2021
Enjoyed the 4 days ICP ATF session and 5 days of ICP ACC with the trainers - Krishna and Ming. Learnt the facilitation skills from the live facilitation. Explored many coaching practices and techniques. It will surely add value to my personal and professional life. Great learning experience. Outstanding trainers. Learned so much in practice and so much from participants. Gautam Das
27 August 2021
At first, I thought there's no way I could go on for 5 days of 5-hour trainings but just after the first day, I was looking forward to getting into these sessions to meet some wonderful people and learn from a wonderful trainer. It's an experience to remember and I highly recommend it to all looking to pursue professional coaching. Akram Mohamed
27 August 2021
Excellent Training and Coaching session with Krishna and Ming. Both have sufficient experience and knowledge to relate their experiences to instill the Elements of Agile Coaching.
Will I need to complete an exam in order to get the qualifications?
There is no exam or assessment portion to the course. You will achieve the learning outcomes through participation in our online sessions which bring a unique mix of classroom-based learning and the opportunity to practice what you've learnt in online breakout rooms with your peers.
All of our accredited courses will cover the necessary learning objectives and fundamentals needed to qualify for Coaching Agile Transitions certification.
What skills will I learn upon completion of the ICAgile certification course?
By the end of this ICAgile course, you will be able to demonstrate a good understanding of the following competencies:
Agile Facilitation Skills
Facilitating Agile Meetings
Coaching Conversation
Mentoring vs. Coaching
Agile Team Characteristics
Team Coaching and Development Models
Agile Roles and Transitions
Setting up for High Performance
Team Overcoming Team Dysfunctions
Handling Organisational Impediments
What is ICP Cat certification?
ICP Cat certification is a confirmation to show someone is qualified in Enterprise agile coaching. This is awarded to students who successfully complete the 16-hour training course.
What is the difference between ICP ACC and ICP CAT?
ICP ACC verifies an understanding of the tools, skills, and techniques needed to coach agile teams. ICP CAT demonstrates an understanding of the skills and competencies needed to become an Enterprise Agile Coach.
Is this course really 100% online? Do I need to attend any classes in person?
This course is completely online, so there's no need to show up to a classroom in person. You can access your lectures, readings and assignments anytime and anywhere via the web or your mobile device.
How does the ICAgile online course compare to a real classroom?
Leadership Tribe has invested in studio quality hardware to ensure the best possible audio and visual experience for our attendees.
We've also made great use of the Breakout Rooms feature on Zoom to ensure all attendees will be able to interact with other classmates and their instructor using chat, audio or video.
Edit documents together live, discuss learning objectives and share their questions and thoughts at the click of a button. 
It's as close as we can get to a physical classroom without the hassle of real-world travel!
Do you offer a group discount?
Yes! Please email [email protected] and we can discuss the options for group facilitation tools and more.  Group booking discounts apply for purchases of three tickets and above.
Is there a referral scheme?
Leadership Tribe offers a referral scheme to all of our alumni and runs multiple campaigns throughout the year with different referral bonuses available. Please contact us at  [email protected] if you would to see what our current offering is.
Do I get to keep the course materials?
All course materials are for you to keep for your personal use. You will also be given the opportunity to download any course materials for up to 14 days after the course has ended.
I want to attend a Bootcamp but I would like to attend each course in different months, is that possible?
Yes! Please contact [email protected] and one of our team will get back to you and discuss your requirements.
What happens if I miss part of the course?
To qualify for your certification, Leadership Tribe has to ensure all learning objectives are covered sufficiently and that the attendee has had an opportunity to practice their skills in a safe, observed environment (e.g. breakout room during the course). 
It will be down to the individual instructor to decide if enough of the course has been covered to still issue the ICAgile certification and if not, then you would need to rebook to attend another class if you wish to still be certified.
All decisions on this will be made on a case by case basis so please let us know at [email protected] as soon as possible if you will miss any of the course.
I can no longer attend the course dates I've booked?
We understand that unforeseen circumstances can arise and will always work with you in the first instance to find another suitable course date you can attend. 
Failing that, we do offer a refund policy based on the notice given for cancellations. We offer a full refund within 7 days of booking your place on a course, or no closer than 31 days before the start of the course. 
Please contact [email protected] for more information and get on the ICagile coaching track today.