Agile estimation techniques
Agile methodology is a set of strong organizational tools, including templates to use at different levels of product development. These tools include the agile project plan template, release plan template, sprint plan template, roadmap template, and the user story template.
Agile project estimation by means of any of these templates evolves on 3 levels: the project or proposal; the release, which includes assignment of story points taken from user stories; and arrival at the sprint level, where tasks and estimated hours required to complete them may be assigned according to complexity.
Agile story points estimations
Story points estimations provide a comparative analysis of development team goals. To address the relative sizing of product backlog items, the process of estimating of user stories engages the entire team, including the product owner, scrum master, and other stakeholders. Estimation follows 3 steps: First, the team analyze the user stories and define the reference story; then, team members and facilitators pick and discuss stories from the product backlog; and finally, the agile coach or scrum master lists items to be addressed in sprint planning to the iteration of the software project.
Let's look at techniques for constructing agile story point estimations: Planning Poker, T-Shirt Sizes, Dot Voting, the Bucket System, and Affinity Mapping.
Planning Poker
Poker prep
Poker is a game adaptable to the energies of a small team. One of the most popular agile estimating and planning techniques, the game encourages whole team engagement and produces fast results.
To start the poker prep everyone responsible for the estimations in a circle. Next, the product owner reads a user story to the circle. The story will fully describe product features, user requirements, and stakeholder expectations. Story told, discussions among the estimators and the product owner give everyone a chance to ask questions and clarify development targets.
Playing poker
To set up the poker game each estimator-player holds a set of Planning Poker Cards, each with a numerical value to assign to the user story: 0, 1 ,2 ,3, 5, 8, 13, 20, 40 and 100.
After discussing the user story, each team member estimates the value of the story points by selecting one card to represent that value.
If all estimators select the same value, that becomes the final estimate. If the poker players select different values, those who assigned the highest and lowest values explain their choices. Then, discussion can continue by means of re-estimation until accurate estimations are achieved.
T-shirt sizes Visualized
Small, Medium, Large, XL Example
Size estimations are a fast and useful way to reach a rough estimation for each of a large number of items in a product backlog. This is a great technique to ensure coordination between scrum teams working concurrently. It's easy to visualise, but keep in mind that one person's L may be another's XL, so team members start with a discussion of the parameters of Medium. Then, each estimator on the scrum team assigns a size to the selected backlog item. The final estimate is the consensus reached after discussion and re-estimation of all size mismatches.
Dot voting
Dot voting is an estimation process used to rank product backlog items from highest priority to lowest. To start, all user stories and their descriptions are written on yellow sticky notes and posted to a board. Armed with dot-making stickers, pens, or markers, each stakeholder ranks the user stories. The product owner then orders the product backlog items from highest to lowest priority — from most dots to least dots. If there are stakeholders who disagree with the ranking, or voting, user stories are separated into high, medium, and low priority groups. Voting continues until agreement is reached among all stakeholders.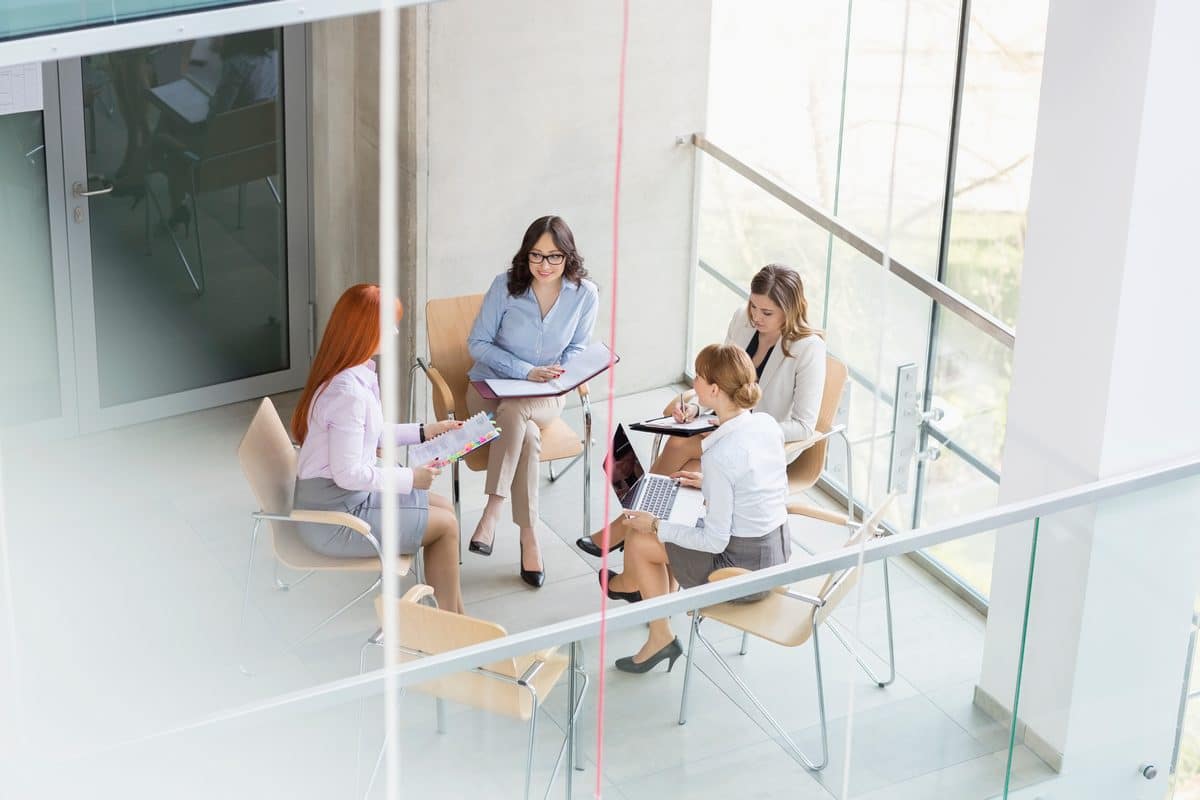 Bucket system
Estimating work using the bucket system is faster and more flexible than planning poker for a large team grappling with a large number of items from the backlog. To begin, buckets — cards arranged on a table — are assigned values 0 to 5, 8, 13, 20, 30, 50, 100, 200, or more, if required. Each item from the product backlog is written on a card and placed in the bucket selected by each estimator. Discussion continues until consensus on the whole product backlog is reached.
Affinity mapping
For small software development teams working with a small number of items from the backlog, affinity mapping is a good bottom-up estimation method. Silent relative sizing is the first step: With no group discussion, the product owner provides a list of backlog items to the team; team members rank each item and place them under cards on a wall designating them "smaller" or "larger;" discussion begins and the team may edit the wall, placing product backlog items appropriately, using T-shirt sizing or a Fibonacci sequence in the decision-making work to reach a final level estimation of the size of the items.
Agile is the through line
Agile methodology is the through line from proposal to product delivery, and agile estimation techniques define the agile project. These tried and true techniques are essential to planning and management, and to determine the scope and amount of work the agile team must complete to implement, test, and deliver the product on time to the customer.
Learn more about agile estimating and planning with our Agile Training courses from Leadership Tribe today.